To quote Gertie of
Gertie's Blog for Better Sewing
:
"...what's not easy about sewing undies is photographing them. Unless they're the tiniest of knickers, they look weird and huge in pictures. And then you go into this shame spiral of wondering why you're showing your underwear on the internet anyway."
http://www.blogforbettersewing.com/2012/08/detour-into-panty-land.html
She's totally right! But, here I am anyway, posting my weird, huge undies on the web... because the truth is I'm actually pretty proud of myself for making functional panties! And I completed a 2014 goal!
I used the
Ginger Bodysuit & Separates
PDF pattern by
Ohhh Lulu
. (You can also buy her designs RTW
here
. They are gorgeous!) She includes some tutorials on her website which is helpful. I did have a hard time getting all the lines to line up when assembling the PDF pattern pages together. In fact, I never quite got it and had to re-draw a few spots, but the fit didn't seem to be altered by it.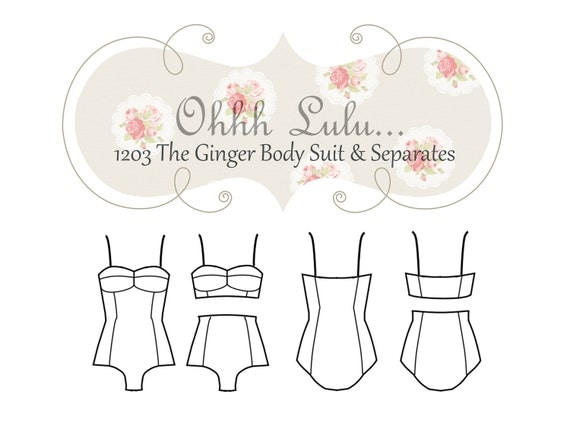 I used some leftover cranberry jersey from
Mr. Sew Rachel's Christmas pajamas
(it's really soft and thick!) and a thin, very stretchy white knit with a little heart pattern. All the seams were constructed on the serger, with the lingerie elastic sewn on with a zig-zag stitch on my regular sewing machine. I found out that you need to use a fairly wide zig-zag, as I only used a narrow one at first and totally ripped the stitching getting them over my hips, thus having to unpick and resew it.
Are they perfect? No. But they fit! And hold together! And They will be very comfortable under dresses, higher-waist skirts and leggings, which is exactly why I wanted to make them in the first place! And I can use what I learned on this pair to make the next even better! Speaking of that, next time I may try making the center panel out of a woven fabric cut on the bias. Maybe something silky and floral. But that's for another day...